LifeLine Training offers a range of courses including First Aid Response (FAR), Cardiac First Response – Community Level, Emergency First Aid, Paediatric First Aid,  Sports First Aid, First Aid for Schools (Teachers & Students), Patient Moving and Handling, Manual Handling & Fire Warden/Fire Safety.
We also provide group demonstrations in schools & homes – providing basic knowledge in emergency situations.
LifeLine Training believe that everyone should be confident to use First Aid.
First Aid shouldn't just be about legal requirements it should be about ensuring that everybody knows what to do when faced with a stressful, emergent and often very emotional situation.
Statistics show that in the majority of cases people who have learned First Aid skills have had to use them on members of their family and friends. In this type of situation it is important, not only to know what to do, but also have practical knowledge of the skills required.
If an accident happens at home or in the workplace, you will not want to be helpless, since simply standing by can potentially worsen the situation. This is why it's important to have at least a basic knowledge of first aid.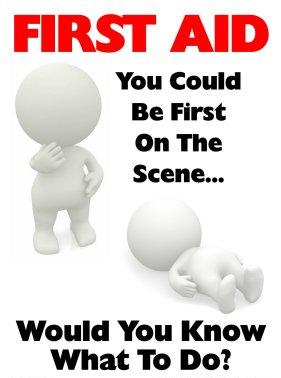 UNDER THE 2005 HEALTH & SAFETY AT WORK ACT THE EMPLOYER IS REQUIRED TO HAVE OFA'S TRAINED IN THE WORKPLACE.
IN IRELAND APPROXIMATELY 10,000 PEOPLE DIE EACH YEAR FROM CARDIOVASCULAR DISEASE (CVD).

75 TO 80% OF OUT OF HOSPITAL CARDIAC ARRESTS HAPPEN IN THE HOME.
A PATIENT'S CHANCE OF SURVIVAL REDUCES AT A RATE OF 10 – 12% WITH EACH MINUTE OF CARDIAC ARREST.
THERE IS AN 80% CHANCE OF SURVIVAL WHEN A DEFIBRILLATOR IS USED WITHIN 2 MINUTES OF CARDIAC ARREST.